JPMorgan Jobs Opening for Freshers in Mumbai
By
admin
on November 3, 2015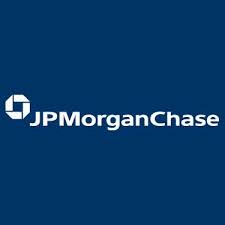 Company        JPMorgan
Website           www.jpmorganchase.com
Eligibility          Bachelor/Post Graduate
Experience       Freshres
Location            Mumbai
Job Role           Applications Developer – Associate
JOB SUMMARY:
Company Profile:
JPMorgan Chase (NYSE: JPM) is one of the oldest financial institutions in the United States. With a history dating back over 200 years, here's where we stand today: We are a leading global financial services firm with assets of $2.4 trillion. We operate in more than 60 countries. We have 260,000 employees. We serve millions of consumers, small businesses and many of the world's most prominent corporate, institutional and government clients.
Job Description:
Responsibilities:
1. To work on the software development on new and existing applications.
2. To perform analysis of the user requirements with regard to new and existing systems, and to prepare technical high level and detailed design documentation.
3. To ensure that developed software is of high quality, robust and meets the user`s functional and non-functional requirements.
4. To formulate and implement standards for analysis, design, programming, testing and documentation, and to ensure adherence to these standards.
5. To ensure that developed software has undergone unit and system testing prior to System Integration testing.
6. To estimate the effort and timescales involved for projects.
7. To organize quality reviews, constantly striving to improve working practices.
8. To work along with other teams – release management, environments management, testing, operate business, etc in the installation of software and the support & maintenance of systems.
9. To keep abreast of relevant developments and to advise in respect of tools, technologies, systems analysis and design.
Candidate Profile:
Qualification :
1. Bachelor/Post Graduate