Big Rattle Technologies Hiring Freshers At Mumbai
By
admin
on August 5, 2017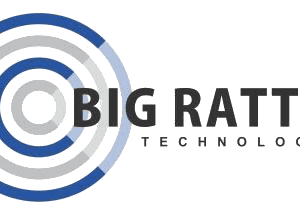 Company         Big Rattle Technologies
Website           https://goo.gl/ihPkcX
Eligibility        BE/B Tech
Experience     Freshers
Location         Mumbai
Job Role          Testing Engineer
Salary              Not Disclosed by Recruiter
JOB Discribtion:
. Work closely with developers to understand product requirements, technology, and user feedback
. Thoroughly understand the new product features being implemented in the project and be able to devise test
strategy for the product areas involved.
. Be involved in testing web sites and application testing
. Develop and enhance test designs and test cases for new product features as part of the development processes
used
. Perform end to end test execution for new product features with complete test coverage.
. Communicate completion of work; suggest alternative solutions to the problems by proactively by reporting to
the project lead
. Be responsible for uploading relevant data on webpages and/or mobile applications after due testing
. Very good test analytical skills
. Good understanding of software development life cycle
. Self-motivated with a keen enthusiasm for understanding the web industry and technologies
. Ability to gather data via internet search and cumulate information for analysis
. Ability to translate functional requirements into detailed test design scenarios and test cases
. Good knowledge in with Web based applications and testing using browsers
. Experience in testing the mobile applications
. Able to execute research work
Salary:                        Not Disclosed by Recruiter
Industry:                    Internet / Ecommerce
Functional Area:      IT Software – QA & Testing
Role Category:          Programming & Design
Role:                           Testing Engineer
Employment Type: Permanent Job, Full Time
Keyskills
Test Engineering Test Cases Test Execution Test Design Test Strategy Application Testing Life Cycle Web Technologies Mobile Applications Software Development Test Engineer
Desired Candidate Profile
Education–
UG: Any Graduate – Any Specialization
PG: Any Postgraduate – Any Specialization
Doctorate: Doctorate Not Required
For a real time training for software courses in your location visit: software Testing Training in Chennai | software Testing Training in Bangalore | For getting online training Online software Testing Training
Big Rattle Technologies specializes development of Mobile and Web applications. Our clients include Fortune 500 companies. We have delivered multiple projects for clients from various industries like FMCG, Restaurants, Banking and Finance, Automobiles, Ecommerce, Television and Broadcast Agencies.