Mega Drive for Freshers at Wipro Mumbai!!hr Arpita
By
Admin
on February 2, 2018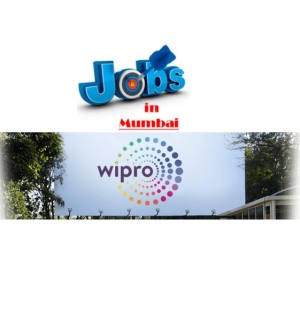 Job Description
*Responsible for resolution of issues faced by the client.
*Quickly and accurately perform multi-tasks like talking, listening, documenting information, seeking information and problem solving.
*Work effectively as a team member and facilitate cooperative environment to meet and exceed Clients expectations.
Salary: Not Disclosed by Recruiter
Industry:BPO / Call Centre / ITES
Functional Area:ITES , BPO , KPO , LPO , Customer Service , Operations
Role Category: Voice
Role:Associate/Senior Associate -(NonTechnical)
Employment Type: Permanent Job, Full Time
Job / Interview Location: Mumbai
Interview Date & Time: Monday to Friday(11am-3pm)
Attractive Salary: 10k to15k(Based on Experience, Qualification & Skillsets)
Keyskills
Airlines| IATA | Verbal Communication | Voice Process | travel | IATA Foundation | IATA Consultant | Airline Reservations | international bpo | gds reservations | international call centre bpo | fresher | customer care executive voice inbound
Eligibility Criteria:
*Age limit 18-45 yrs.
*Graduate/ Undergraduate (No MBA, BTech, BCA, Bsc IT & CS, BE)
*Experience – Fresher, Experienced, Lateral
*Excellent Command over English (both written & spoken) and typing speed(30wpm/90%)
*Ability Skill Required (Basic computer skills, other domain specific tests)
*Willingness to work in 24/7 work environment.
*MCA /MBA / MSC/ BSC(IT) / BCA/ CA/ CS / LLB Not Eligible
*Excellent Verbal Communication(English)
Company Profile:
Wipro Limited (NYSE: WIT, BSE: 507685, NSE: WIPRO) is a leading global information technology, consulting and business process services company. We harness the power of cognitive computing, hyper-automation, robotics, cloud, analytics and emerging technologies to help our clients adapt to the digital world and make them successful. A company recognized globally for its comprehensive portfolio of services, strong commitment to sustainability and good corporate citizenship, we have a dedicated workforce of over 170,000, serving clients across six continents. Together, we discover ideas and connect the dots to build a better and a bold new future.
Recruiter Name:HR Arpita
Contact Company:Wipro BPS (A division of Wipro Limited)
Website:http://careers.wipro.com/bpo
Telephone:9732297407
Reference Id:HR Arpita
More Jobs : www.freshersopenings.in
Job Oriented Software Courses: www.besanttechnologies.com
Online Training : www.gangboard.com