Kept Bug Technologies Pvt. Ltd Hiring Freshers At Noida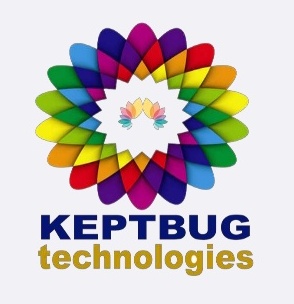 Company      Kept Bug Technologies Pvt. Ltd
Website        https://goo.gl/btTlda
Eligibility     BE/B Tech/ BCA /MCA
Experience   Freshers
Location       Noida
Job Role        Software Developer
JOB Discribtion:
*JAVA/ PHP/.NET/ ANDROID Technology
*Live Projects
– Web Based Applications
– Window Applications
– Mobile Apps
– ERP, CRM, Responsive Applications
*Designing & Development of Applications
Salary: Not Disclosed by Recruiter
Industry:IT-Software / Software Services
Functional Area:IT Software – Application Programming , Maintenance
Role Category:Programming & Design
Role:Software Developer
Keyskills
Java Android PHP Software Development .Net Web Technologies Core Java Asp.Net C# Database HTMl Javascript IT Freshers
Desired Candidate Profile
*Any Graduate/ B.E./ B.Tech/ MCA/ BCA/ PGDCA or Diploma Holder.
*Basic Knowledge about development.
*Basic Knowledge of HTML/ CSS/ JavaScript/ JAVA/ PHP/.NET/ Android etc.
*Willing to join immediately.
Education-
UG: Any Graduate – Any Specialization, B.Tech/B.E. – Any Specialization, BCA – Computers
PG:Any Postgraduate – Any Specialization, MCA – Computers
Doctorate:Doctorate Not Required
Company Profile:
KEPT BUG Technologies Pvt Ltd. is a certified company under Ministry corporate Affairs Company Act 1956 (No.1 1956). KEPT BUG Technologies is a leading organization deals in Electronics , IT Services, Auto parts, Media, BPO, Out-Sourcing and HR Solution . This company is founded for best service. We provide several services to our clients which are PC Tablets Manufacturing, Software development, Web development & Hosting services, Two Wheeler Engine parts designing & manufacturing , Advertising & Solution providing services. We provide training to professional students also. We provide best web development and hosting service in all over the world. We have best developer and trainer which are providing the best services for development and training.
Kept Bug Technologies have best team to provide these all services. We do not compromise with Quality of our services.
We provide best services to our clients. The great satisfaction of our clients is our mission.
We are providing best training services to our trainee, for training we have the best trainers, our team members who works together for company provide the training to our trainees.
Kept Bug technologies is providing its services in 4 continents include Asia, Europe, America and Africa. Headquartered Greater Noida India and have corporate offices in India and Rome Italy.
For a real time training for software courses in your location visit: Android Training in Chennai | Android Training in Bangalore | For getting online training Android online Training