Snap-on Business Solutions India Pvt. Ltd. Job Openings for Freshers in Noida
By
admin
on August 23, 2017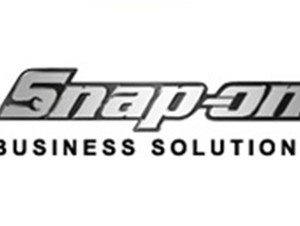 Company     Snap-on Business Solutions India Pvt. Ltd.
Website      https://goo.gl/9q1GTb
Eligibility B.Tech/B.E. – Any Specialization, BCA – Computers,M.Tech – Any Specialization, MCA – Computers
Experience Freshers
Location     Noida
Job Role     Testing Engineer
JOB Discribtion:
Hi,
We at Snap-on Business Solutions, an IT company working in exciting domain of Automobiles, are looking for energetic and goal oriented professionals for Manual Testing Fresher.
As part of $3.1 Billion group established in 1920 we offer stability and long term career growth opportunities. We are sure that the brands we are associated will excite you as it excites us. Few of our esteemed clients are – Mercedes, Toyota, Honda, Ford, Suzuki, Fiat, Hyundai, General Motors and Harley Davidson (the entire list is pretty long). Add to that we are 05 day working with a friendly work environment. There is still more to us In case you are interested to know share your profile for Manual Testing Fresher.
REQUIREMENTS
Years of Experience:
At least 0 -1 years experience
Location – Noida
Qualification- B.tech/M.tech/MCA(Only 2015-2016-2017 batch)
60% throughout with regular courses
Technical Skills:
Manual Functional Testing
– Strong analytical ability to understand software requirement
– Strong ability to design test conditions
Practical expeience in sampling test data using tools and technique such as boundary value and equivalence partitioning
Organized, structured and detailed in execution and reporting.
Self initiator. Take execution level decisions at his own keeping standards, processes, practice and application function in consideration.
Good communication, ability to listen, understand and articulate response
Note: 1. I nterested candidates can directly walk-in on Monday 28th August 2017 at 10:30 AM. (If meeting the above criteria otherwise will not be entertained)
2. Candidates reaching after 11:00 AM will not be entertained in any condition.
3.Candidate should be ready to sign a service agreement of 1.5 years.
4. Please do not apply if you have already attended any interview process at our company in last 6 months.
Venue: Snap-on Business Solutions
1st floor, Tower C, Logix Techno Park
Plot No. 5, Sector 127, Noida (U.P)
Rounds of Interviews:
1- Aptitude Test.
2-Written Communication
3-Technical
4-Techno-Managerial
3-HR Round
Salary: Not Disclosed by Recruiter
Industry:IT-Software / Software Services
Functional Area:IT Software – Other
Role Category:Programming & Design
Role:Testing Engineer
Employment Type: Permanent Job, Full Time
Keyskills
Manual Functional Testing Test Engineering Test Data Technical Skills Analytical Ability Manual Testing software testing functional testing test case
Desired Candidate Profile
Please refer to the Job description above
Education-
UG: B.Tech/B.E. – Any Specialization, BCA – Computers
PG:M.Tech – Any Specialization, MCA – Computers
Doctorate:Doctorate Not Required
Company Profile:
Snap-on Business Solutions designs productivity solutions that provide practical access to actionable information. We design and deliver electronic parts catalogs, accessory sales tools, warranty process management solutions, and manufacturer network development services.
We see the chance to work with you and your company as an opportunity to enter into a trusted business partnership, one in which we create integrated ways for you to do business. Through collaboration, we can improve your productivity, eliminate wasted time and effort, and increase your sales and your revenues.
Based in Richfield, Ohio, with offices and associates around the world, we are focused on helping vehicle and equipment manufacturers and their dealership networks increase sales, reduce structural costs, and improve customer experiences. SBS designs information tools that center on improving productivity in franchised dealerships and the supply chain.
Our information tools include:
Electronic parts catalogs
Diagnostic systems
Financial and operational reporting services
Warranty management solutions
Essential tools and equipment programs
Core industries that we serve include:
Automotive
Powersports Equipment
Outdoor Power Equipment
Construction and Agriculture
Mining
We are part of Snap-on Incorporated's Repair Systems & Information Group. Snap-on Incorporated was founded in 1920, and is a $3.1 billion, S&P 500 Company headquartered in Kenosha, Wisconsin. Click here to visit the Snap-on Incorporated Web site, or click here to visit the Snap-on tools Web storefront.
For a real time training for software testing courses in your location visit – Selenium Training in Bangalore | Python Training in Bangalore
For getting training AWS Training in Bangalore