Off Campus Drive | Freshers | BE/ B.Tech/ Graduates
By
Admin
on February 15, 2018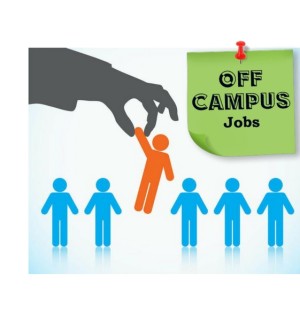 Job Description
Generating revenue for the team through educational consulting and by closing sales deals either over the phone or face to face. The candidates will get a chance to rub shoulders with alumni of ISB, IIMs, NITs and various other prestigious institutions of India and the US. Performing candidates may be given opportunities to train and/or lead a team and/or manage important business accounts.
Interview Process:
– Telephonic Interview
– Multiple rounds of face to face Interview
Tentative date of interview: Will be communicated post registration window is closed.
* The shortlisted candidates will be sent Admit Cards/Call Letters on their registered mail Id, which they will need to, carry on the date of Interview. No candidate will be entertained by the company without the formal intimation from Aspiring Minds.
Positions: Business Development Associate
Experience: Freshers
Salary: INR 4 LPA to INR 6 LPA (including fixed and variable components)
Job Location: Bangalore
Eligibility Criteria:
*BE/ B.Tech (All branches)/ Any Graduate with Excellent skills
How To Apply:
https://goo.gl/DEudqE
*Company: Think and Learn Pvt Ltd
Think & Learn, the company behind the brand BYJU's, is a niche player in the global Ed-Tech segment. A winner of the Deloitte Fastest 50 India Award in 2012,'13,'14 and the Fastest 300 Asia Award, Think & Learn provides educational offerings for a lifetime with teaching skills that give students a crucial competitive advantage in learning to strengthen their basics for examinations and life not just through the app world but also through its training division -BYJU's Classes.
Think & Learn Pvt Ltd is India's largest technology based education provider. Founded in 2008, Think & Learn provides test preparation services and supplemental content for K-12 segment through technology enabled channels like VSAT, Internet and Tablet. The Bangalore based company runs the iconic brand BYJU's Classes which has over 93 test prep centers for exams like CAT, IAS, JEE, GMAT, GRE across India.
Company Website: www.byjus.comBatch
More Jobs : www.freshersopenings.in
Job Oriented Software Courses: www.besanttechnologies.com
Online Training : www.gangboard.com