Scope eknowledge Jobs For Freshers in Chennai
By
admin
on April 5, 2013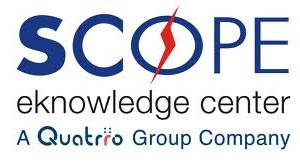 Scope eknowledge Jobs For Freshers in Chennai
Name: Scope eknowledge
Website: www.scopeknowledge.com
Job Details
Education: BE/BTECH in ECE/EEE/ EIE/ Mechanical/ Mechatronics/ Aeronautical
Experience: Fresher
Location: Chennai
Date of drive: 7th Apr 2013
Job Description
Trainee Research & Analysis
The job involves in-depth research and analysis of engineering capabilities products of US based SME companies in manufacturing domain.
Eligibility Criteria:
60% and no Standing Arrears / BE in EEE, ECE, EIE, Mechanical, Mechatronics, Aeronautical.
Selection process:
Written Test followed by Technical round.
Venue Location
Chennai Institute of Technology,
Sarathy Nagar,
Kundrathur to sriperambathur main road,
Kundrathur, Chennai -69.
Chennai – 602105.