HeapTrace Technology Pvt. Ltd. Hiring Freshers At Pune
By
admin
on August 19, 2017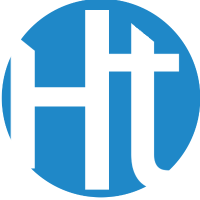 Company      HeapTrace Technology Pvt. Ltd.
Website         https://goo.gl/67eqr6
Eligibility     Only BTech (CS)
Experience   Freshers
Location       Pune
Job Role       Testing Engineer
Salary            INR 1,00,000 – 2,00,000 P.A.
Job Requirements:
Interested candidates send resume on "mkad@heaptrace.com"
Not Walk in.
Designs test cases to test specific features/functionality from business requirements
Detail test scenarios as test steps and create test data and SQL queries for validation
Execute manual functional and integration tests
Documents test failures and successes compared with pre-determined criteria
Testing of fixed defects
Reports test results and quality of the software product
Write automation scripts using any automation tool like Selenium web driver
Assist in preparation of test plans and test strategy
Perform root cause analysis
Ensure complete customer focus in deliveries including managing requirements, reviews, obtaining acceptance plans and feedback.
Good presentation and communication skill
Salary: INR 1,00,000 – 2,00,000 P.A.
Industry: IT-Software / Software Services
Functional Area: IT Software – Application Programming , Maintenance
Role Category: Programming & Design
Role: Testing Engineer
Employment Type: Permanent Job, Full Time
Keyskills
Manual testing Automation testing Selenium web driver Agile SDLC Cycle Test Cases MySql
Desired Candidate Profile
Please refer above Job Description
Education–
UG: B.Tech/B.E. – Computers, B.Sc – Computers, BCA – Computers
PG: MCA – Computers, M.Tech – Computers
Doctorate: Doctorate Not Required
About Organization:
HeapTrace Technology is a fast growing company in IT services, digital and business solutions that partners with its clients to simplify, strengthen and transform their businesses. We ensure the highest levels of certainty and satisfaction through a deep-set commitment to our clients, comprehensive industry expertise and a global network of innovation and delivery centers.
We provides a broad range of software development services to help you harness the power of technology, consulting and maximize your online business investment.
+ Web Development
+ SaaS Applications
+ Cloud Applications
+ Mobile Application Development
+ Software Development
+ Consulting & IT Staff Augmentation
For getting expert level training for Selenium Training in your location – Selenium Training in Bangalore | Selenium Training Bangalore | For getting online training Selenium Online Training