Siemens Technology Walk-in drive For Freshers In Bangalore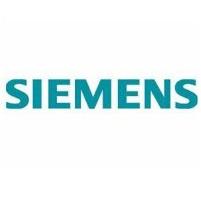 POSTED DATE: 16 January 2013
COMPANY NAME: Siemens Technology Services Pvt. Ltd.
                     The Siemens Group in India has emerged as a leading inventor, innovator and implementer of leading-edge technology enabled solutions operating in the core business segments of Industry, Energy, Healthcare and Infrastructure and Cities. The Group's business is represented by various companies that span across these various segments.With about 4,500 employees, Siemens Technology and Services Private Limited (STS) combines five units: Corporate Technology India, Siemens Corporate Finance and Controlling, Global Shared Services, Siemens Management Consulting, and Communications, Media and Technology.
FIELD OF WORKING:  IT/Software Jobs/BPO/KPO
JOB ROLE: Process OfficerSALARY OFFERED: RS 1.50-1.80 LPAVENUE LOCATION: BangaloreDATE:  17th January 2013 to 21st January 2013
REQUIRED QUALIFICATION: B.Com/BBA/BBM/M.Com
EXPERIENCE REQUIRED: 0-1 Year
CANDIDATE PROFILE:
The candidate should have completed B.Com/BBA/BBM/M.Com degree from any recognized university.
Should possess good Accounting Knowledge.
The candidate must have possess good Communication skills.
Should possess good Typing Skills(Min 20wpm with 90% Accuracy)
The candidate should be flexible working in Shifts.
                       Interested and eligible candidates can Walk-in to the interview in the following venue location from 17th January 2013 to 21st January 2013.VENUE DATE: 17th January  to 21st January 2013(Time: 10.00AM to 3.00PM)
 
VENUE LOCATION:
Siemens Technology And Services Pvt Ltd.,
Ozone Manay Tech Park,Sy No. 56/18 & 55/9
6th Floor, Block A, G B Palya, Hosur Road
Bangalore 560 068.
(Landmark Opposite Nandi Toyota, Next to Coffee Day / Megamart)
WEBSITE DETAILS OF THE COMPANY: http://www.siemens.co.in