Akamai Hiring Freshers in Bangalore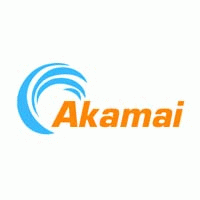 Company Name : Akamai
Company Website : www.akamai.com
Job Designation or Job Role : Windows Server Administrator. Contract (contract to Hire)
Candidate Educational Qualification : Diploma in Electronics/ Computer Science or Any Engineering Degree (BE, B.Tech, Diploma)
Candidate Experience Required : 1 to 2 yrs
CTC or Package Offered : Best in Market
Working Location: Bangalore
Functional Area : IT-Hardware and Networking
Area of Working : IT-Software/ Software Services
Desired Candidate Profile :
Desired Qualifications:
Diploma in Electronics/ Computer Science or Any Engineering Degree
Windows scripting knowledge (optional but preferable)
Exposure to working in Global enterprise support
Microsoft certification preferred
Basic Qualifications :
One to two years of Windows system administration experience.
Strong interpersonal and communication skills (verbal and written); capable of writing basic documentation; disciplined approach to incident / problem management processes and procedures.
A can-do and enthusiastic attitude toward work and customers.
Good background on DHCP, WINS and DNS services
Strong technical troubleshooting skills for both system performance and network connectivity issues.
Responsibilities
Provide Tier1/Tier2 support of windows systems.
Provide front-line support for operational issues.
Monitor & Respond to problems / alerts, resolve problems based on documented solutions.
Identify & Scope problems, troubleshoot & resolve with help from Tier3 and document resolution in the form of knowledge base articles.
Perform remote software installations; patch software/OS; troubleshoot connectivity problems.
Perform audits of system configuration settings throughout infrastructure to ensure adherence to standards.
Provide 24 x 5 x 365 support on a rotating on-call schedule.
Company Profile :
If you've ever shopped online, downloaded music, watched a web video or connected to work remotely, you've probably used Akamai's cloud platform.

Akamai helps businesses connect the hyperconnected, empowering them to transform and reinvent their business online. We remove the complexities of technology, so you can focus on driving your business faster forward. Enabling you to embrace trends like mobile and cloud, while overcoming the challenges presented by security threats and the need to reach users globally.