Honeywell Hiring Freshers In Bangalore – IT Jobs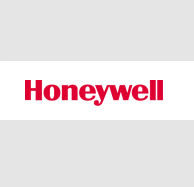 Company Name : Honeywell
Category: IT Jobs
Company Website : www.honeywell.com
Job Designation or Job Role : Specialist – Web Analytics
Candidate Educational Qualification : Bachelor's degree
Candidate Experience Required : 0 to 1 year
CTC or Package Offered : Best in Market
Working Location: Bangalore
Functional Area : Application Programming, Maintenance
Area of Working : IT-Software/ Software Services
Desired Candidate Profile :
Basic/Required Qualifications:

Bachelor's degree, preferably in an analytical/computational stream such as Computer Science, Mathematics or Statistics.
Expert Microsoft Excel (macros, pivot tables, etc) and Powerpoint
Well versed with web CMS. Have a keen interest to learn more on the latest web tools
Familiar with
Google Analytics
SharePoint 2010
Microsoft Word and Powerpoint
Seibel

Preferred Qualifications:

Good verbal and written communication skills.
Excellent time management and organization skills; attention to details.
Demonstrate strong analytical and problem solving skills.
We want this person to have excellent presentation skills as well. Someone who can influence change to the web environment
Job Description :
Specific responsibilities include:

Web Analytics

Create and maintain profiles in GA for the website and different content groups
Work with Online Marketing to tag campaigns and advertisements
Source data from disparate listening points such as web application data, ERP (Seibel) data etc.
Collate the data into coherent and logical structures to produce periodic as well as one-off analyses.
Data consolidation and validation.
Create custom reports, advanced segments, goals and funnels based on business needs

Web Reporting

Create dashboards by pulling data from different data sources and websites
Create weekly, monthly and quarterly reports for different business groups
Create one-off reports for business stakeholders
Support analytics and reporting for off-site web marketing efforts
Analyze and report user behavior based on available data.
Measure conversions, leads and registrations

Recommendations

Make recommendations to business stakeholders based on analytics data.
Understand business problems/issues/bottlenecks and find solutions based on analytical data

Key metrics for success include:

Quality and usability of reporting
Adherence to deadlines
Company Profile :
Honeywell is a Fortune 100 company that invents and manufactures technologies to address tough challenges linked to global macrotrends such as safety, security, and energy. With approximately 122,000 employees worldwide, including more than 19,000 engineers and scientists, we have an unrelenting focus on quality, delivery, value, and technology in everything we make and do.