Yahoo Software Development India Hiring Freshers in Bangalore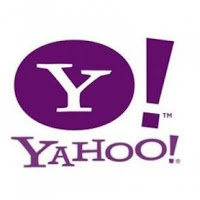 Company Name:
Yahoo Software Development India Pvt. Ltd.
Company Website :
http://yahoo.com
Job Designation or Job Role:
Yahoo Service Eng Ops-Intern
Candidate Educational Qualification
: Any Graduate
Candidate Experience Required : 0 to 2 years.
CTC or Package Offered: Best in Market
Working Location: Bangalore
Functional Area : IT Software – Network Administration, Security
Area of Working: IT-Software/ Software Services
Desired Candidate Profile
Strong knowledge of UNIX systems and hands on commands.
Knowledge on web servers, DNS, firewalls, TCP/IP and other protocols.
Experience working with large scale production deployments of thousands of servers
Experience in application level troubleshooting and monitoring
Excellent problem solving skills
Knowledge on Monitoring tools like Nagios
Have basic shell scripting or Perl scripting knowledge
Strong written & oral communication skills are essential. Proven ability to write bugs, test cases, problem reports
Job Description :
Identify the priority and criticality of incoming alerts and prioritize appropriately
Diagnose & repair issues using knowledge of DNS, Storage, Apache, Linux processes, MySQL and related technologies
Track issues through the ticketing systems and follow through to resolution
Write clear and concise operational runbooks
Escalate significant issues to service, network or other operations engineers
LeaLead by example, deliver results and eliminate missed opportunities
Company Profile :
Yahoo! Inc. is an American multinational internet corporation headquartered in Sunnyvale, California, United States. The company is best known for its web portal, search engine (Yahoo! Search) and for a variety of other services, including Yahoo! Directory, Yahoo! Mail, Yahoo! News, Yahoo! Finance, Yahoo! Groups, Yahoo! Answers, advertising, online mapping, video sharing, fantasy sports and its social media website.

It is one of the most popular sites in the United States. According to news sources, roughly 700 million people visit Yahoo! websites every month. Yahoo itself claims it attracts "more than half a billion consumers every month in more than 30 languages.