Jag Bros Consultants Private Limited for Freshers in Bangalore
By
admin
on October 15, 2016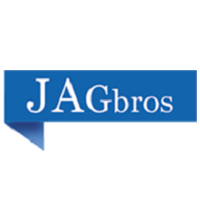 Company    Jag Bros Consultants Private Limited      
Website           http://www.jagbros.in/
Eligibility         Any Post Graduate , Any Graduate
Experience,Freshers        Freshers
Location             Bangalore
Job Role       Software Developer/ Programmer, System Administrator
JOB SUMMARY:
Company Profile:
JAG Bros Consultants Private Limited (JCPL) was formed with the coming together of top experts equipped with the technical and industry expertise to provide innovative and effective products – and business consultants-armed with the entrepreneurial acumen to propel the company to newer heights. JCPL is a fast-emerging IT company operating in India,creating technological products.Since our inception,our industry expertise has facilitated and empowered top-of-the line firms in IT worldwide.
We pride and drive ourselves on our values and principles.Managed and operated by industry experts,our technical know – how is ably supported by our team that symbolizes our strength,driving force and motivation.
At JCPL,we offer software consulting,development,support,maintenance and training services to the general market as well as to our chosen verticals.our vision is to be the most preferred and significant software service provider across major verticals.JCPL understands the organization needs and offers comprehensive,easy to avail services that make your business work swift and smooth,backed by excellent r & o,state-of-the-art technology and skilled engineers,JCPL provides software solutions fast and with least amount of total cost incurred.JCPL has developed a proven delivery approach that reduces risk,accelerates delivery, and ensures a quality solution.JCPL support services is dedicated to ensuring our customer's success by providing timely response and resolution to technical problems with JCPL products.
Job Description:
* Experience & good understanding of SDLC and STLC.
* Demonstrated ability and experience in translating product definitions (use-cases, requirements, etc.) into test cases
* Excellent knowledge of QA processes and tools
*Working knowledge of SQL and relational data structures
* Basic knowledge of .NET language
* Excellent hands on skills with testing activities (functional testing, system testing, integration, API, testing. etc.)
* Experience in developing Test cases covering regression and integration scenarios.
* Flexible work style; comfortable with adapting to various work assignments
* Excellent problem-solving, communication, and analytical skills.
* Experience in analyzing requirements specifications for testability
* Experience in testing iOS and Android mobile apps.
* Experience in testing Smartphone and tablets.
* Expertise on mobile usability and user experience with respect to iOS and android platforms
* Experience in test case execution and reporting
* Ability to understand and interpret correctly, UI specs, design docs, software requirements, design guidelines
* Familiar with using different Test/Defect Management tools Effectively document identified defects in the defect tracking systems that is easily understood by developers; work with developers as necessary to resolve issues.
For getting expert level training for Selenium in your location – Selenium Training in Chennai | Selenium Training in Bangalore
For getting online training Selenium Online Training