Data Analyst / Senior Data Analyst
By
Admin
on April 10, 2018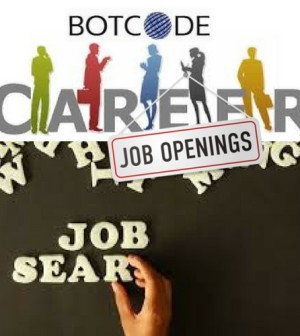 Job Description
We are looking for a passionate Data Analyst to our growing team of driven professionals. As a data analyst, you will play a key role in our organization. Your primary goal will be to leverage data and communicate your findings to help us make smarter, data-backed business decisions.
*At least 1-3 years of experience in a data analyst or relevant role.
*Familiar with Data Management Systems SQL Server
*Experience in Extraction, Transformation and Loading (ETL) Tools.
*Able to prioritise tasks and workloads in order of importance.
*Ability to identify useful information in data sets and suggest conclusions that support decision making.
*Strong analytical capabilities.
*Expert with Microsoft Excel and various business intelligence and analytical tools.
*Excellent leadership, collaboration, and project management skills.
*Creating reports to share your findings and recommendations with the internal team.
*Bachelors degree in mathematics, statistics, computer science, information technology, or related field.
*Good Communication Skills
Salary:INR 2,25,000 – 5,00,000 P.A.
Industry:IT-Software / Software Services
Functional Area:Analytics & Business Intelligence
Role Category:Analytics & BI
Role:Data Analyst
Employment Type:Permanent Job, Full Time
Keyskills
Data AnalysisBusiness IntelligenceData ManagementExcelProject ManagementETLSQL ServerManagement SystemsComputer ScienceInformation Technology
Desired Candidate Profile
Please refer to the Job description above
Education-
UG:Any Graduate – Any Specialization
For getting expert level training for  Dot net Training in your location – Dot net  Training in Chennai |Dot net Training in Bangalore | Dot net  Training in BTM | Dot net  Training in Tambaram | Dot net Training in Sholinganallur  | Dot net Online Training.
Company Profile:
BotCode Technologies LLP
BotCode was founded in 2007 and we pride ourselves in being a boutique software firm that specializes in delivering enterprise web and data solutions. BotCode has launched niche products and delivered customized solutions in the following verticals: Human Resources, Healthcare, Pharma, Education & Travel. Our client base is primarily in the US and Canada and we count among our customers some of the world's most respected innovators in travel, retail and social media. For more details about what we do, please visit www.botcode.com
Recruiter Name:Anushya
Contact Company:Bot Code Technologies LLP
Address:No 3 Krishna Street NungambakkamChennai,Tamilnadu,India 600034
Website:http://www.botcode.com
Telephone:7598192199