Immediate Opening for Software Developers (.net with MVC)
By
Admin
on April 5, 2018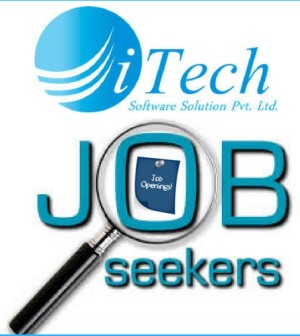 Job Description
Software Developer – Dot Net With MVC 8 Nos. (2 – 4yrs experience)
Senior Software Developer – Dot Net With MVC 3 Nos. (4 – 6yrs experience)
Location: Chennai.
Lead time to join: Immediate to 30 days.
Interested candidates can walk-in from 06th April to 07th April.
Send your profile to recruitment@itech-india.com.
Salary:Not Disclosed by Recruiter
Industry:IT-Software / Software Services
Functional Area:IT Software – Application Programming , Maintenance
Role Category:Programming & Design
Role:Software Developer
Employment Type:Permanent Job, Full Time
Keyskills
mvc .net software development asp.net sql dotnet software engineer .net developer
Desired Candidate Profile
Please refer to the Job description above
For getting expert level training for  Dot net Training in your location – Dot net  Training in Chennai |Dot net Training in Bangalore | Dot net  Training in BTM | Dot net  Training in Tambaram | Dot net Training in Sholinganallur  | Dot net Online Training.
Company Profile:
iTech India Pvt Ltd
We know you're not just looking for a job, but working on your career, therefore you are searching for an organization that understands your needs and works with you and for you.
We pride on ourselves being a company that thinks out of the box, a company which does not believe in the conventional way of doing business.
As an organization, we strive towards providing niche products to our clients in the field of IT and ITES services. Our products have served as a platform for achieving success for our clients. But that is just one aspect of our organization which we believe is due to the never say no attitude of our employees. We at iTech India work with a different set of belief. We do not believe in boasting about our technological innovations that has helped our clients scale new heights. We also do not believe in talking long hours about the end to end services that we provide to large conglomerates to help them achieve their business targets year on year. We don't believe in showcasing our yearly profit margins or lateral growth.
We have a strong belief that financial success is just a part of overall growth of a company and that cannot be the yard stick to measure our real success. Our real success is also not happy customer. Yes it is important to have happy customers in order to sustain ourselves in the global economy where the market is very competitive.
But our real success comes from happy employees. With a retention rate of over 90% and referrals that come mostly from employees themselves, our track record speaks for itself. iTech believes in having happy employees, who feel like being a part of the organization and be instrumental in taking the organization to the next level. We understand that it is a give and take relationship. Every relationship is a transaction.
We do not believe in the phrase work life balancing. Balancing word comes into picture only when you stretch your work life so much that your personal life needs a lot of adjustment. We do not have any employee retention activities. Yes we do not have any retention bonus or any such attractive gifts to retain our employees. We do not believe in retaining people. We believe in growing people. So those who are interested in professional and personal growth stay with us and grow with us. Seems too good to be true? Join us to experience it and see the 360 degree change in your professional and personal life. We are waiting for you to be a part of iTech family.
Recruiter Name:Mr.Ashok
Address:#57, PKM Towers,200 Feet Rd, Kolathur,Kolathur,Chennai,Tamilnadu,India 600099
Website:http://itechind.com/
Telephone:9677018282