IBM Off Campus Drive For Freshers As System Engineer @ Pune
By
admin
on January 5, 2017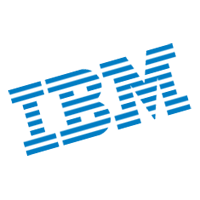 Company    IBM
Website      www.ibm.com
Eligibility     B.E/B.Tech,MCA

Experience Freshers
Location     Pune
Job Role     System Engineer
JOB Discribtion:
* Candidate should be BE/B Tech/MCA from a recognized university.
* Candidate should have an aggregate of 65% through out academics.
* Graduates of 2015 & 2016 passed outs can apply.
* Must have professional knowledge related to incumbent's position and department requires
* Should have ability to absorb professional knowledge quickly and develop skills related to technical, functional, software and soft skills.
* Should have flexibility and willingness to work across technologies
* Must be willing to relocate to any of the locations.
* Should have knowledge of professional concepts to collaborate with others to carry out assigned duties.
* Should have problem solving skills.
* Should analyze causes using existing techniques or tools, Prepare and recommend solution alternatives.
* Must be able to challenge the validity of given procedures and processes with the intent to enhance and improve.
* Should work on professional projects; work is often reviewed for developmental purposes.
* Should be able to understand the standard mission of the professional group and vision in own area of competence. May directly influence people in own project.
* Must be accountable for individual or team results.
* Should have good communication skills.
Company Profile:
The International Business Machines Corporation (commonly referred to as IBM) is an American multinational technology and consulting corporation, with headquarters in Armonk, New York. IBM manufactures and markets computer hardware, middle ware and software, and offers infrastructure, hosting and consulting services in areas ranging from mainframe computers to nanotechnology.The company originated in 1911 as the Computing-Tabulating-Recording Company (CTR) through a merger of the Tabulating Machine Company, the International Time Recording Company, and the Computing Scale Company.
For a real time training for software testing courses in your location visit –
Software Testing Training in Chennai | Software Testing Training in Bangalore
For getting online training Software testing online Training