Soft Suave Technologies Pvt Ltd Hiring Freshers @ Chennai
By
Admin
on June 22, 2017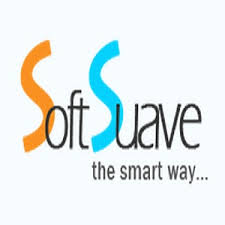 Company      Soft Suave Technologies Pvt Ltd
Website        
https://www.softsuave.com/

Eligibility    
B.E/B.Tech
Experience   Freshers
Location       Chennai
Job Role    
  Software Developer
Salary   
  INR 1,50,000 – 2,00,000 P.A.
Industry
IT-Software / Software Services
Functional AreaIT Software – Application Programming , Maintenance
Key Skills Spring, Hibernate, Core Java, J2Ee, Objective C, CSS, HTML, SQL, IOS, OOPS.

Job Description:
# Java, Core Java, Strong knowledge in OOPs concepts, J2EE, HTML, CSS, SQL
# OPTIONAL: IOS Objective C, Spring, Hibernate
# Should be well versed in variety of technologies
# Should have designed at least one project module using object oriented analysis and design techniques
# Sound knowledge of modern software architecture and development techniques
# Good coding skills: Implementing UI validations.
# Should be a go getter and interested in learning new technologies.
Selection Process :
# Round (1): Optional quiz pattern (Technical Based Aptitude)
# Round (2): Write and solve the program in JAVA
# Round (3): Execute the program in system
# Round (4): F2F (HR Round)
Company Profile:
Soft Suave Technologies Pvt Ltd
Soft Suave is a fast growing Information Technology (IT) company headquartered in one of the largest technology-hubs in India – Chennai with sales office in Catonsville, MD – United States. Soft Suave is specialized in providing end-to-end IT Services and Solutions to mid-market and Fortune-500 across USA, UK, Australia, France, Denmark, Iceland, UAE and India.
We have significant expertise and a best-in-class track record in creating and delivering high-value IT-enabled business solutions. We provide rapid and cost-effective Enterprise Solutions in several key areas including Web Application Development, Mobility , Cloud Computing and Legacy Modernization.
Soft Suave is an ISO 9001-2015 certified company
For getting expert level training for Java Training in your location – Java Training in chennai | Java Training in Bangalore | For getting online training Java Online Training