Valeo Job Openings For Mechanical As CAD Engineer @ Chennai
By
admin
on August 3, 2017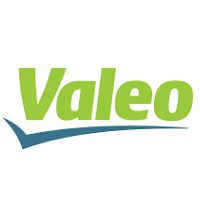 Company     Valeo
Website        http://www.valeo.com
Eligibility     BE/B Tech(Mechanical)

Experience   Freshers
Location       Chennai
Job Role        CAD Engineer
Salary             Rs 2 – 3 LPA
Job Requirements:
* Candidate should be BE/B Tech(Mechanical) from a recognised university.
* Should have an aggregate of 60% through out academics.
* Must be responsible for Design & Project support activities concerning Comfort and Driving Assistance Product lines specifically DVS.
* Should have interaction with Tuam (Ireland) DVS team to establish and support a strong customer relationship.
* Must have strong interpersonal competence skills and be a acting good team player.
* Must guarantee the respect of best practice and standards, establish and capitalize new standards when applicable.
* Should support for sustaining projects – CAD & drawing updates, part numbers, BOM updation etc .
* Must vendor development activities – supplier interaction for specification, parts and BOM clarifications.
* PLM – To manage all changes, Support for component part and sub assembly design.
* Must have knowledge on new supplier validation – Product testing support.
* Must have engineering design according to newest technology and knowledge in consideration of cost and quality.
* Should manage engineering changes for the products.
* Must ensure results on time for your internal and external customers.
* Must have knowledge of CAD CATIA V5 (solid design, surface design, sheet metal design & Assembly design)
* Should have good knowledge on GD&T and stack-up analysis
* Must have good knowledge of MS Office (Excel, Word, PowerPoint).
* Candidate must have knowledge in Destructive and Non destructive testing (NDT) for mechanical components.
* Must have knowledge of DFMEA, DFM, FMEA, APQP and other quality protocol.
* Having experience in Vision or detection system products (Camera, Sensor, ECU etc.) will be an added advantage.
* Must have experience in Mechatronics products (Design & Development) will be an added advantage.
About Organization:
Valeo Friction Materials India is a leading manufacturer and supplier of a new range of environment friendly clutch facings. Our products are manufactured using water-based processes, free from asbestos, lead, organic solvents, aramid and ceramic fibre, in compliance with European regulations.Valeo Friction Materials India was set up in 1997 as a Joint Venture between the Valeo Group and Anand, India to manufacture a new range of environment friendly Clutch Facings.
For getting expert level training for Python Training in your location – Python Training in Chennai | Python Training Bangalore | For getting online training Python Online Training