Oil India Jobs Opening for Freshers in Guwahati, Assam
By
admin
on July 29, 2015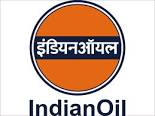 Company        Oil India
Website            www.oil-india.com
Eligibility          Any Graduate
Experience       Govt – Job
Location          Guwahati, Assam
Job Role           Pipeline Engineers
JOB SUMMARY:
Company Profile:
The story of Oil India Limited (OIL) traces and symbolises the development and growth of the Indian petroleum industry. From the discovery of crude oil in the far east of India at Digboi, Assam in 1889 to its present status as a fully integrated upstream petroleum company, OIL has come far, crossing many milestones.
Job Description:
1. Candidates shall have to work in General Shift, Morning Shift, Evening Shift and Night Shift as per the requirements and Duty Roster for round-the-clock operations.
2. Custody transfer of Tanks with Production-OIL Department which includes Tank dipping, TMB sample collection and Auto-sample collection and maintenance of various register for custody transfer of Tanks.
3. Starting of Pumping operation in co-ordination with Dispatch control room at PHQ, Guwahati and Production-Oil Department in ITF, Tengakhat.
4. Safe Starting of Pump Engines along with the auxiliaries for pumping operation and stopping of the same during pumping shutdown.
Candidate Profile:
Qualification:
1. Graduate Degree in Mechanical Engineering
2. Minimum 07 (seven) years of working experience in IC Engines or Centrifugal & Reciprocating Pumps or pipeline or pump station operations in any Govt./Public/Private sector organization of repute.
Date of walk-in interview :
Candidates meeting the criteria may appear with original mark sheets, certificates (including experience certificate) and photocopies of the same and 02 passport size photographs for a walk-in interview for engagement on contract basis as per the details given below:
Post :
Pipeline Engineer on Contract
Date :
11.08.2015
Reporting time :
8:30 AM to 10:00 AM
Venue:
Conference Room, Pipeline Headquarters, Oil India Limited,
Udayan Vihar, Narengi, Guwahati,
Assam – 781171