Capgemini Hiring Freshers As Test Manager At Hyderabad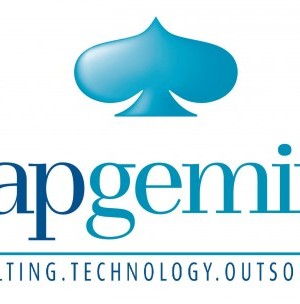 Company      Aptech Limited
Website        https://goo.gl/jtrdOX
Eligibility     B.E/B.Tech/ M.Tech
Experience  Freshers
Location      Hyderabad
Job Role       Test Manager
JOB Discribtion:
Short Description
= Accountable for planning and implement automation solution based on specific needs
= Drive Change & Transform Delivery to achieve quality, efficiency cost gains in automation area
= Ensure all automation targets and productivity gains are quantifiably realized
= Work with Delivery leads to implement solutions
= Plan and build capacity across delivery teams
= Must have experience in developing automation solutions, create tools strategy, create automation approach, evaluate tools, perform technical feasibility, build business cases (ROI) and estimate automation effort
Qualifications
Job Responsibilities
= Manage end-to-end delivery of testing on large scale / complex / critical programs
= Provide in house consultancy and delivery of a range of testing services
= Ensure proper requirements gathering and subsequent interpretation of the customer's goals, objectives, success
= criteria as well as the workload characteristics for engagements
= Manage and improve offshore cost of delivery and contribution margins
= Work with delivery executives and transform delivery
= Work with client executives, Engagement Managers and enhance offshore business
= Understand associate aspirations, competency enhancement, performance management and career development
Primary
•  Testing Automated (QTP, Selenium, Technical team leading, Automation strategy)
Transformation, Solution development and implementation, Continuous Integration, Agile methodology, Integration testing
Secondary-

•  Technical team leading
•  CRM /Customer Care Application testing
•  Deployment Engineering
•  Disaster Recovery / Service Continuity Management
•  Oracle/Siebel / SAP
•  Location:Hyderabad
Department: General / Other Software
Industry: Management Consulting / Strategy
Skills: CRM Requirements Gathering Testing Agile Selenium Management
Other Skills: TESTING AUTOMATED
For getting expert level training for Software Testing in your location – Software Testing Training in Chennai | Software Testing Training in Bangalore
For getting online training Software Testing Online Training
Company Profile:
Company Description:
Capgemini in India is over 85,000 people strong across nine cities (Mumbai, Bangalore, Gurgaon, Noida, Gandhinagar, Hyderabad, Pune, Kolkata and Chennai – Trichy and Salem). A pioneer in the IT industry, Capgemini has over 45 years of global expertise collaborating with leading corporations and now brings its Consulting, Technology and Outsourcing experience to India. With dedicated teams to service the local market, Capgemini has strong domain experience to assist clients across the Government and Public Sector, Energy and Utilities, Manufacturing, Telecom and Financial Services sectors.