ICICI Jobs Opening for Freshers in Bangalore
By
admin
on November 15, 2015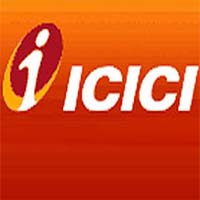 Company      ICICI
Website       www.icicicareers.com
Eligibility      Any Graduate
Experience    Bank – Job
Location         Bangalore
Job Role       Probationary Officer Training Programme
JOB SUMMARY:
Company profile :
ICICI Bank is India's largest private sector bank with total assets of Rs. 5,946.42 billion (US$ 99 billion) at March 31, 2014 and profit after tax Rs. 98.10 billion (US$ 1,637 million) for the year ended March 31, 2014.ICICI Bank currently has a network of 3,845 Branches and 12,012 ATM's across India.
Job Description:
Salient Features of Probationary Officer Training Programme:
1. The training has a blended curriculum with instructor led classroom sessions, e-learning, internship and On-the-Job-Training at ICICI Bank branches/offices. branches/offices.
2. The training imparts knowledge and skills in core banking (banking products, banking operations, channels and customers, service and sales, etc). The trainees will have the opportunity to specialize in one of the following areas in banking:
i) Trade Finance
ii) Privilege Banking
iii) Rural & Inclusive Banking
iv) Retail Banking
v) Any other Profile as decided by ICICI Bank.
3. The participants are put through a very rigorous training with special emphasis on application of knowledge and overall development of personality.
4. The classroom sessions (6 months) are conducted at ICICI Manipal Academy; internship and On-the-Job-Training (6 months) at any ICICI Bank branch or office (within India).
5. The Probationary Officers are paid stipend to meet the out of pocket expenses.
6. The Probationary Officers will get an assured employment with ICICI Bank on successful completion of the Probationary Officer Training Programme.
7. The faculty is comprised of experienced professionals in the domain of banking and finance and behavioral sciences. There is a special focus on the overall grooming of the individuals and that is further facilitated through a learning environment that is created through lectures delivered by experts from ICICI Bank and the banking industry.
8. The campus is equipped with the best educational infrastructure e.g. online portal,air-conditioned classrooms, video conferencing rooms, auditorium, well stocked library, boarding and lodging facilities, recreation and sports facilities, etc. The residential nature of the programme ensures that the Probationary Officers imbibe the culture and values of ICICI Group.
9. However, if the applicant leaves during training or within three years of joining ICICI Bank after training, ICICI Bank would recover the principal and the interest at market rate on the entire loan amount for the period that the amount was given as a loan to the Probationary Officer.