Capgemini Job Openings For Freshers As System Analyst @ Mumbai
By
admin
on June 16, 2017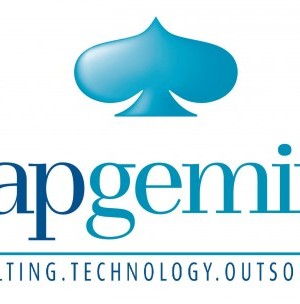 Company      Capgemini
Website        http://www. capgemini.com
Eligibility     BE/B Tech/MCA/M Sc

Experience   Freshers

Location       Mumbai

Job Role       System Analys
Salary             Rs 3.5 – 4 LPA
Job Description:
* Candidate should be BE/B Tech/MCA/M Sc from a recognised university.
* Should have an aggregate of 60% through out academics.
* Must be having knowledge of IS0 27001:2013 and IT technical Controls.
* Should also have good understanding of Word, Excel & PowerPoint
* Must perform implementation of ISO 27001:2013 best practices in AppsTwo OBU.
* Should have understanding of risk assessment and risk treatment
* Must perform Risk assessment
* Must have knowledge of ITGC controls
* Must be able to conduct user awareness training
* Must perform internal audit and close the gaps.
* Having database training will be advance
* Certification of PL/SQL/ RDBMS will be advance is required.
* Must be a certified Auditor for ISO 27000 OR Certified Ethical Hacker (ECH)
* Should have knowledge of System (Unix),XML Publisher and HTML 5.0
* Should have excellent communication and conversation skills (Verbal and Written).
* Must have understanding of Basic HRO functions such as Payroll and Compensation.
* Should have working Knowledge of MS Excel and CRM Tools.
* Should be ready for 24/7 shift.
* Must have knowledge of basic computer operations.
* Should have great interpersonal skills and ability to perform under pressure.
* Should manage the knowledge validation process and update the knowledge base on regular basis
Company Profile:
Capgemini is one of the world's foremost providers of consulting, technology, outsourcing services and local professional services. Present in over 40 countries with almost 140,000 employees, the Capgemini Group helps its clients transform in order to improve their performance and competitive positioning.
For getting expert level training for Android Training in your location – Android Training in chennai | Android Training in Bangalore | For getting online training Android Online Training