Infogain Job Openings For Freshers As JavaScript Developer @ Noida
By
admin
on August 22, 2017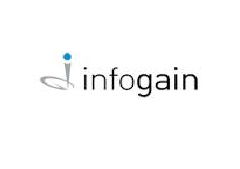 Company      Infogain
Website        www.infogain.com
Eligibility     BE/B Tech/MCA/M Sc
Experience   Freshers
Location       Noida
Job Role       JavaScript Developer
Salary     Best In Industry
JOB Discribtion:
* Candidate should be BE/B Tech/MCA/M Sc from a recognised uniersity.
* Should have an aggregate of 60% through out academics.
* Should have strong Knowledge of Node.
* Must have knowledge on js and frameworks available for it such as Express, StrongLoop.
* Must have strong proficiency with Javascript and Object Oriented JavaScript.
* Must have understanding the nature of asynchronous programming and its quirks and workarounds.
* Should have good understanding of server-side templating languages.
* Must have basic understanding of front-end technologies, such as HTML5 and CSS3.
* Should translate designs into code.
* Must design, build, and maintain efficient, reusable, and reliable front-end code.
* Should build responsive pages which can work on different screen sizes Help maintain code quality by doing peer code review.
* Must build Node apis which will communicate with backend services and integrate these APIs with the frontend code.
* Must have good analytical and good reasoning skills.
* Should have good problem solving skills.
* Must not have any active backlogs.
* Should be a effective team player.
For a real time training for software courses in your location visit
Java Training in Marathahalli  | Python training in Marathahalli
For getting online training Online Java Training
A Silicon-Valley headquartered company, Infogain is a business-oriented IT services leader specializing in technology solutions for the High Tech, Retail and Insurance industries. With close to 2,000 employees in the USA, Europe, the Middle East, India, and Asia Pacific, we service 5 of the world's largest 50 companies, and 20 of the world's largest 1000 enterprises. We also have million-dollar engagements averaging 5 years' duration with 14 clients.