Snap-on Business Solutions India Pvt. Ltd. Hiring Freshers At Noida
By
admin
on August 23, 2017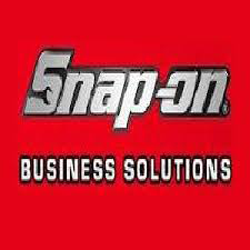 Company       Snap-on Business Solutions India Pvt. Ltd.
Website         https://goo.gl/1jepVu
Eligibility      BE/B Tech
Experience   Freshers
Location        Noida
Job Role       Testing Engineer
Salary            Best In Industry
JOB Discribtion:
Hi,
We at Snap-on Business Solutions, an IT company working in exciting domain of Automobiles, are looking for energetic and goal oriented professionals for Manual Testing Fresher.
As part of $3.1 Billion group established in 1920 we offer stability and long term career growth opportunities. We are sure that the brands we are associated will excite you as it excites us. Few of our esteemed clients are – Mercedes, Toyota, Honda, Ford, Suzuki, Fiat, Hyundai, General Motors and Harley Davidson (the entire list is pretty long). Add to that we are 05 day working with a friendly work environment. There is still more to us In case you are interested to know share your profile for Manual Testing Fresher.
REQUIREMENTS
Years of Experience:
At least 0 -1 years experience
Location – Noida
Qualification– B.tech/M.tech/MCA(Only 2015-2016-2017 batch)
60% throughout with regular courses
Technical Skills:
Manual Functional Testing
– Strong analytical ability to understand software requirement
– Strong ability to design test conditions
Practical expeience in sampling test data using tools and technique such as boundary value and equivalence partitioning
Organized, structured and detailed in execution and reporting.
Self initiator. Take execution level decisions at his own keeping standards, processes, practice and application function in consideration.
Good communication, ability to listen, understand and articulate response
Salary:      Not Disclosed by Recruiter
Industry: IT-Software / Software Services
Functional Area:  IT Software – Other
Role Category:  Programming & Design
Role:  Testing Engineer
Employment Type: Permanent Job, Full Time
Desired Candidate Profile
Please refer to the Job description above
Education–
UG:  B.Tech/B.E. – Any Specialization, BCA – Computers
PG:   M.Tech – Any Specialization, MCA – Computers
Doctorate:Doctorate Not Required
For a real time training for software courses in your location visit:  Software Testing Training in Chennai  | Software Testing training in Chennai | For getting online training Online Software Testing Training
Snap-on Business Solutions is a world leader in automotive parts and service information. Its products are aimed at helping original equipment manufacturers ("OEMs") and their dealers enhance their service operations. Business solutions' products include integrated software, services and systems that transform complex technical data for parts catalogs into easily accessed electronic information. Other products and services include warranty management systems and analytics to help dealerships manage and track performance. Over 33,000 automotive dealerships around the world use business solutions' electronic parts catalogs, which are available in 26 different languages and support 15 automotive manufacturers and 31 brands. Business Solutions' products are also sold to over 85,000 dealers in the power equipment and power sports markets.
Snap-on Business Solutions was previously known as Syncata India (P) Ltd in India, wholly Snap-on subsidiary with experience of over 900 projects for prestigious clients with multi-year relationships.