ICICI Bank Recruitment For Probationary Officer & Sales Officer @ Across India
By
admin
on July 20, 2017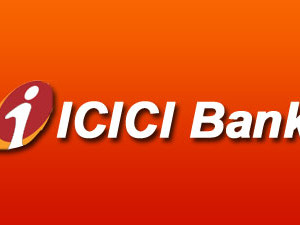 Company      ICICI
Website        www.icici.com
Eligibility     Any Graduate
Experience   Freshers
Location       Across India
Job Role      Probationary Officer & Sales Officer
Salary          Rs 4 LPA+
JOB Discribtion:
* Probationary Officer
* Sales Officer
Educational Criteria:
* Candidate should have completed graduation from a recognised university.
* Should have an aggregate of 60% through out academics.
Job Description:
Sales Officer:
* Should generate new customer leads through various channels
* Must proactively identify sales prospects and conduct business development activities in the geography assigned
* Should follow up on new leads and referrals to generate business
* Must be achieving the monthly sales targets, assigned to him/her, for various products and services
* Should cross sell assets and fee products
* Must follow the various internal guidelines and procedures of the bank
* Should ensure customer satisfaction through regular engagement
* Should resolve customer queries/issues and facilitate customer service
* Must maintain periodic status reports, including daily activity report and calls/follow-ups made
* Must have passion (must take initiatives and not avoid targets)
* Must be socially Confident (able to start a conversation with new people easily and be confident in the interaction)
* Should have perseverance & Resilience (able to make repeated attempts and bounce back from setbacks, able to try new methods of engagement in case of a setback)
* Must have problem Solving & Closure (when faced with a problem, must be able to identify and seek help from the right people without hesitation. Able to keep commitments made to others and ensure that the task is complete).
Probationary Officer Program Structure:
* Classroom Training – 4 Months
* Internship – 2 Months
* Training – 2 Months
* On Job Training – 4 Months
Note: Interested Candidates and who meet the eligible criteria can apply & Only short listed applicants will be invited for the selection process.
About Recruitment:
Selected candidates for ICICI PO Programme need to study Post Graduate Diploma in Banking (PGDB) by Post Graduate Diploma in Banking (PGDB).The Program fees will be Rs.3,62,250/ (Amount + 15% Service Tax) and Rs.16,354/- (Cost of Tablet + Cover + SD Card + VAT).So total fees will be Rs.3,78,604. Candidates can arrange Fees by themselves(Self-funding) or they can apply for an educational loan in ICICI Bank.
Selection Process:
* Aptitude test
* Online Psychometric Questionnaire
* Case-based Group Discussion (GD)
* Personal Interview (PI)
* Merit List
For a real time training for software courses in your location visit
Software Testing Training in Chennai | Software Testing Training in Bangalore
For getting online training Online Software Testing Training
ICICI Bank is an Indian multinational banking and financial services company headquartered in Mumbai, Maharashtra, India. As of 2014, it is the second largest bank in India in terms of assets and market capitalization[citation needed]. It offers a wide range of banking products and FINANCIAL services for corporate and retail customers through a variety of delivery channels and specialized subsidiaries in the areas of investment banking, life, non-life insurance, venture capital and asset management. The Bank has a network of 4,050 branches and 12,642 ATMs in India, and has a presence in 17 countries including India.