Accenture Openings As Application Developer @ Chennai
By
admin
on March 29, 2017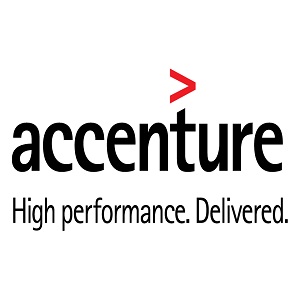 Company       Accenture
Website         https://goo.gl/OI3EXK
Eligibility       Any Postgraduate
Experience    Experience
Location        Chennai
Job Role          Application Developer
JOB Discribtion:
ROLE: Application Developer
ROLE DESCRIPTION: Design, develop, and configure software systems to meet market and/or client requirements either end-to-end from analysis, design, implementation, quality assurance (including testing), to delivery and maintenance of the software product or system or for a specific phase of the lifecycle. Apply knowledge of technologies, applications, methodologies, processes and tools to support a client, project or entity.
MUST HAVE SKILLS: Hadoop, Core Java & JEE (Spring, REST, Hibernate), Big Data technologies (Hadoop, MR, Hive, Pig & Zookeeper), Unix/Linux
GOOD TO HAVE SKILLS: Hbase, MongoDB, Cassandra, Spark
JOB REQUIREMENT:
1. 4+ years of experience building scalable, high-performance, reliable, highly available and large distributed systems with a high degree of autonomy.
2. 4+ years of strong experience designing and programming in Java in a Unix/Linux environment
3. Hands on experience with Big Data and technologies (Hadoop, MR, Hive, Pig & Zookeeper)
4. Strong understanding of Unix and TCP/IP fundamentals.
5. Ability to rapidly learn new software, frameworks, open source tools and development languages.
6. Detail oriented and systematic.
7. Strong troubleshooting skills.
8. Able to participate in design and develop scalable system
Salary: Not Disclosed by Recruiter
Industry: IT-Software / Software Services
Functional Area: IT Software – Application Programming, Maintenance
Role Category: Programming & Design
Role: Software Developer
Keyskills:
Core JavaPigHiveHibernateSpringSparkHBaseHadoopCassandraJEE
DESIRED CANDIDATE PROFILE
Basic qualifications
Full Time Graduation
PG – Any Postgraduate
Doctorate – Doctorate Not Required
Company Profile:
Accenture solves our clients' toughest challenges by providing unmatched services in strategy, consulting, digital, technology and operations. We partner with more than three-quarters of the Fortune Global 500, driving innovation to improve the way the world works and lives. With expertise across more than 40 industries and all business functions, we deliver transformational outcomes for a demanding new digital world.
For getting expert level training for Hadoop in your location – Hadoop Training in Chennai | Hadoop Training in Bangalore | For getting online training Hadoop Online Training