Ebizon Job Openings For Freshers As Software Developer @ Noida
By
admin
on September 6, 2017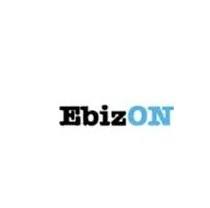 Company      Ebizon
Website        www.ebizon.com
Eligibility     BE/B Tech/MCA/M Sc
Experience   Freshers
Location       Noida
Job Role       Software Developer
Salary            Rs 3.3 LPA
JOB Discribtion:
* Candidate should be BE/B Tech/MCA/M Sc from a recognised university
* Candidate should have an aggregate of 70% through out academics.
* Must have expert level knowledge of working in linux based environments.
* Should have thorough knowledge of Version Control (svn/git).
* Must have familiarity with at least one modern PHP-based web or application development framework.
* Should have experience with at least one modern programming or scripting languages. PHP, Perl, Ruby, Shell Scripting is preferable.
* Must have database experience (preferably MySQL).
* Should have enthusiasm for open-source philosophy and community involvement.
* Must be hard working, motivated and driven by an unknown force to improve the web.
* Should have intellectual curiosity and passion for making really cool apps for web.
* Should have feeling of accomplishing learning genuinely useful.
* Must have a competitive salary.
* Must have promotion and growth opportunities.
* Must be 100% covered health insurance.
* Must have discounted catered lunch every day.
* Should be an incredible team of intelligent and supportive people.
For a real time training for software courses in your location visit
Java Training in Marathahalli  | Python training in Marathahalli
For getting online training Online Java Training
We're a passionate, award-winning digital agency that builds online strategy and digital products that make it easier for nonprofits & educational companies of all sizes to build their businesses. Put simply, we build beautiful digital and web products that convert. We are a highly-skilled team of compassionate, client-focused individuals who mission it is to make the web a friendlier and an easier to navigate eco-system.