ADP Freshers Job Openings in Chennai
By
admin
on November 7, 2016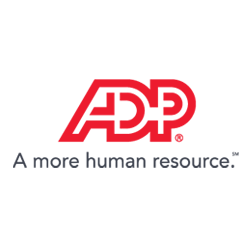 Company    ADP
Website "http://www.adp.in/"
Eligibility    B Tech/BE/MCA/M Sc
Experience Freshers
Location     Chennai
Job Role     Software Developer
Salary        Rs 3.5 LPA
JOB Discribtion:
Ensure all work conforms to ADP's software development process.
Read and understand design documents and requirement specifications supplied by Business Analysts.
Develop mostly autonomously quality code in line with ADP development standards.
Develop programming systems making specific determinations about system performance.
Ensure work is in line with design and requirements supplied by the Business Analysts.
Taking ownership of own progress.
Contributing to ongoing development of the software development team's processes, procedures and best practices.
Eligibility :
Candidate should be BE/B Tech/MCA/M Sc from a recognised university.
Candidate should have an aggregate of 65% through out academics.
Must have ability to solve problems quickly and completely.
Should possess excellent communication skills, with an emphasis on verbal and written communication.
Should have ability to multi-task and stay organized in a dynamic work environment.
Should possess a positive attitude.
Must have ability to work productively in a team.
Must be able to update and modify computer programs to improve efficiency.
Should perform work in high difficulty in designing, writing, editing, modifying, and debugging computer programs.
Must have demonstrated ability to use standard computing tools: Word processor, spreadsheet, browser, email, and file compression software.
Must have overall knowledge of the computing environment at large, e.g. typical uses and user populations of operating systems, communications protocols, hardware platforms, etc.
Having understanding of basic algorithms and data structures is absolutely essential.
Should have experience in working with Dojo.
Must have ability to write stored procedures, write complex SQL queries, and ability to analyse the SQLData is required.
Should have HRIS system and application knowledge
Company Profile:
Automatic Data Processing, Inc. is one of the largest providers of business outsourcing solutions – including human resources, payroll, tax and benefits administration – to employers and automotive dealerships around the world. We build personalized solutions that can fit your organization's unique goals and increase your productivity. We serve approximately 570,000 organizations in more than 125 countries, including nearly 400,000 small-business clients and about 25,000 vehicle dealerships.
For getting expert level of Trainee Software Engineer Related training in your location
Software Training in Chennai | Software Training in Bangalore
For getting online training Software Training