KPIT Technologies Ltd Freshers Job Openings in Pune
By
admin
on November 17, 2016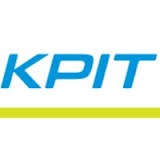 Company     KPIT Technologies Ltd
Website      https://www.kpit.com/
Eligibility     BE/ B.Tech/ B.Sc/ BCA – Computers
Experience Freshers
Location     Pune
Job Role     Software Engineer
Salary             Best In Industry
Application Link      https://kpit.talentojo.com/tojo/app/job-apply/#/Career%20Portal/3783
JOB Discribtion:
Programming experience in C++.
Linux operating system knowledge
Open source software development
Hands on with Linux internals, Linux kernel
Linux scripting
Strong knowledge of OOPs and OS concepts
Experience in IVI (In Vehicle Infotainment) domain
Programming experience in Qt-QML
Supported Skills: Strong analytical and Problem solving skill, Process orientation, Team Player , Good Interpersonal skills
Required Skills: C++, Linux Device Driver Development
Company Profile:
KPIT is a specialist partner for IT consulting and product engineering solutions and services to global Automotive & Transportation, Manufacturing and Energy & Utilities corporations. Trusted by over 180+ long standing customers for domain expertise and industry experience, we enable them to achieve and manage business-transforming success through innovative, sustainable and superior quality products and ideas.
Our deep-seated innovation culture enables us to go beyond boundaries and deliver high-value, high-impact solutions helping customers stay competitive in the marketplace.
Our highly focused approach has helped us pioneer innovative solutions and file more than 60 patents in various domains such as Automotive, Very Large Scale Integration (VLSI), High Performance Computing, Manufacturing, Energy, Model Based Design (MBD), among others. Our strong team of 10,800+ professionals works at the forefront of technologies and processes to help global corporations become more productive, integrated and innovative enterprises.
For getting expert level of  Software Engineer Related training in your location
Software Training in Chennai | Software Training in Bangalore | Software Testing in Chennai
For getting online training Software Training